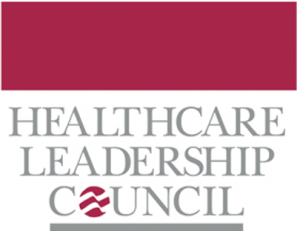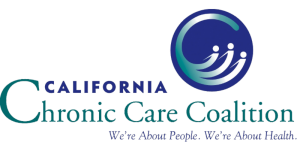 New Website Answers Vaccination Questions and Provides Essential Information for People at High Risk for COVID-19
FOR IMMEDIATE RELEASE 
CONTACT: 
June 2, 2021
Mary Odbert, CCCC
mary@mcoassoc.com
(916)743-3113
Southern CA
Lucila Garcia
lucilagarcia@rational360.com
(323)646-2150
Kelly Fernandez
kfernandez@hlc.org
(202)449-3452
Sacramento, CA and Washington, D.C., June 2, 2021 – The California Chronic Care Coalition (CCCC), in collaboration with the Healthcare Leadership Council (HLC) and other partner organizations, have launched YourVaccinationGuide.org, a website designed to inform the public about all adult vaccinations including those for COVID-19. This website will be of significant value for all, particularly those with chronic conditions who are at high risk for COVID-19. YourVaccinationGuide.org answers a need for reliable, easy-to-understand information on vaccines at a time in which misinformation is prevalent.
Misstatements and misinformation about the safety and efficacy of vaccines act as barriers to overcoming the current pandemic as well as the eradication of other serious diseases. The purpose of YourVaccinationGuide.org is to serve as a one-stop site for vaccine information that can help reduce confusion and strengthen vaccine acceptance and administration.
"As patient advocates, we've seen the devastating impact COVID-19 has had on our communities, especially those who are considered high-risk because they're living with chronic conditions," said Liz Helms, president and CEO of CCCC. "Getting vaccinated is critical as we continue to make great progress in the fight against COVID-19 and protecting our most vulnerable."
The website features a section on COVID-19 vaccines specifically, including frequently asked questions, as well as a general vaccination page containing information on other vaccines recommended for adults and teens. The website will be regularly updated to provide the latest information on COVID-19 vaccines. As the number of fully vaccinated individuals increases and the pandemic's impact is mitigated, the website focus will gradually shift to provide a greater focus on other essential immunizations. The website will also soon be available in Spanish.
"We believe YourVaccinationGuide.org is a valuable tool in our effort to emerge from this pandemic and to protect against a range of serious diseases," said Debbie Witchey, HLC executive vice president and chief operating officer. "Before COVID-19, people didn't tend to give much thought to the vaccines and boosters we need to stay healthy. This website will provide education about how safe and effective these vaccines are and will address many of the common misconceptions about getting vaccinated."
About YourVaccinationGuide.org The California Chronic Care Coalition and the Healthcare Leadership Council have created a partnership to provide a grassroots consumer guide regarding immunizations and COVID-19. The objective of YourVaccinationGuide.org is to inform the public about COVID-19 vaccines and the importance of staying up to date on other adult immunizations.
About California Chronic Care Coalition The California Chronic Care Coalition (CCCC) is a unique alliance of more than 30 leading consumer health organizations and provider groups that promote the collaborative work of policy makers, industry leaders, providers, and consumers to improve the health of Californians with chronic conditions. We envision a system of care that is accessible, affordable, and of a high-quality that emphasizes prevention, coordinated care, and the patient's wellness and longevity.
About Healthcare Leadership Council The Healthcare Leadership Council (HLC), a coalition of chief executives from all disciplines within American healthcare, is the exclusive forum for the nation's healthcare leaders to jointly develop policies, plans, and programs to achieve their vision of a 21st century system that makes affordable, high-quality care accessible to all Americans.